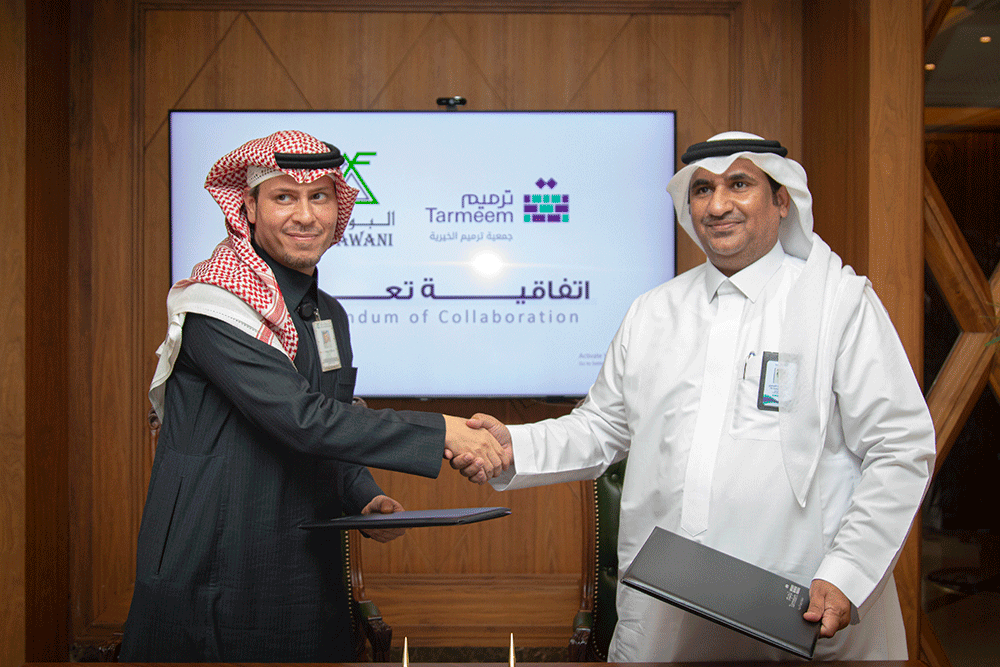 Al Bawani signs a cooperation agreement to support the restoration of homes for needy families
Al-Bawani Company, a pioneer in the construction and building sector, has entered into a cooperation and partnership agreement with the "Tarmeem" charitable association, concerned with restoring the homes of needy and low-income families in the Eastern Province.
According to the agreement, Al-Bawani employs a number of Saudi engineering and technical personnel. In support of Tarmeem initiatives and programs; To enable the association to develop its skills, and to enhance its capabilities in an effective contribution to the development of society.
The contract signing ceremony took place at Burj Al Bawani in Riyadh; The agreement was signed by the CEO of Al-Bawani Company, Fakher bin Abdul-Moain Al-Shawaf, and the CEO of Tarmeem Charity Association, Ali Al-Asmari, in the presence of a number of senior officials.
On the sidelines of the contract signing ceremony, Al-Shawaf expressed his happiness in cooperating with Tarmeem Charity Association. Expressing Al-Bawani's appreciation for the humanitarian and development role played by Tarmeem Charity Association.
He stressed Al-Bawani's keenness, since its inception, to extend bridges of close cooperation with charitable societies. To contribute to a real and effective role in building a better future full of hope and positivity.
He said that the company's culture is based on the values ​​of maximizing the culture of its social responsibility towards society while constantly striving to participate in social initiatives that ensure positive change in the lives of citizens.
He stressed that this agreement, which extends for a whole year, is an embodiment of Al-Bawani's strategy to play its role and social responsibility, as a national company that seeks to serve the community by supporting various activities, programs and events organized by civil society institutions in the Kingdom, including the Tarmeem Charity Association.
He added that the volume of large projects in all vital areas that have been completed over three decades has exceeded ten billion Saudi riyals.
For his part, the Executive Director of "Tarmeem" association, Ali Al-Asmari, expressed his appreciation for the role played by Al-Bawani in supporting and promoting "Tarmeem" charitable programs.
He stressed that the association attaches great importance to achieving a better future for humanitarian work and a decent life for those targeted by the association's activities. Embodiment of the two sides' commitment to their social responsibility, and their role in supporting the national economy.