A GLOBAL CONSTRUCTION COMPANY
A global execution platform gives Clients the confidence Albawani can bring complex, logistically challenging projects anywhere. With a workforce of more than 6,000 employees deployed on projects in, we deliver projects with the quality and safety our Clients expect.
Our global network of construction resources facilitates the effective mobilization of skilled construction teams and advanced methodologies around the world. Albawani has extensive experience with local considerations and managing culturally diverse workforces.
COMMISSIONING & TURNOVER
Our Clients often engage Albawani to Support Startup and Commissioning Activities.
Startup achievement involves a team approach with active planning and participation by all stakeholders. Completion of a well-designed, safe and best-in-class facility delivered on time requires the early development of a commissioning and start-up plan and schedule based on a systems approach and establishment of system turnover dates to support it.
In sustenance of startup planning, each process unit is divided into systems and sub-systems to enable their completion, pre-commissioning and commissioning. This approach needs close coordination among the Client, engineering, process licensors, suppliers, construction and the start-up team for an orderly turnover, commissioning and start-up while lessening the impact to ongoing operations.
Albawani develops a detailed Project Commissioning Manual early in the engineering phase that outlines the Client's and Albawani's approach and methodology to implementing continuous commissioning and turnover.
CONSTRUCTION SERVICES
Albawani specialists bring a wealth of experience to field construction execution, including constructability, skill certification, industrial relations, modularization, and welding services. Our construction teams deliver input into the construction range, enhancing construction activities and proposing cost saving ideas during all project phases. We are often called to the field to facilitate problem resolution.
Constructability
Albawani's constructability program integrates complete construction competence into each phase of a project, from early project planning, through engineering and procurement, to construction and start-up. When executed at the front end of a project, this expertise enhances performance throughout all project execution phases. Skilled planning and execution supports the efficient use of just-in-time inventory and can hasten the project schedule.
CONSTRUCTION EXECUTION
Albawani practices advanced construction approaches on its projects.
Construction Management
As the construction manager on a project, Albawani acquires labor through carefully selected subcontractors with a verified history of safety performance, execution excellence and commercial success.
Construction Services
Our experts in field construction focus on constructability, performance engineering, welding, and software systems.
Skill Staffing and Training
Albawani preserves a database of craft personnel with both local and global project experience. Albawani assigns craft personnel to construction projects based on experiences and availability.
The company supports the needs of construction projects for entry-level and upgrade craft training; welder training; skill certification; and supervisory training. Albawani uses training materials developed specifically for the construction industry.
Onsite skill training focuses on two major extents: assisting new workers in developing their skills to progress from entry-level workers to journey-level status; and providing resources for skill and knowledge growth/promotion to journey-level workers.
Health, Safety and Environmental (HSE) Programs
Albawani's construction organization has a deep assurance to the health and safety of employees in the field and to safeguard the environment. Albawani's construction proficiency is evident in its standard safety record.
Quality Control
Albawani has a quality program that has been ISO 9001:2008 certified. The program applies to both self-perform and project administration construction work. Our Quality Control Handbook is used at all jobsites and details the quality activities of Albawani personnel for both self-perform and contract management projects. A quality manager is assigned to each project and is accountable for the execution and coordination of the quality program.
CONSTRUCTION PROJECTS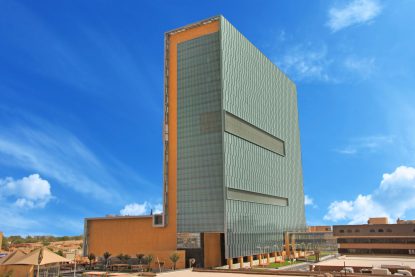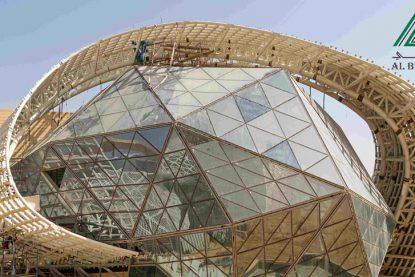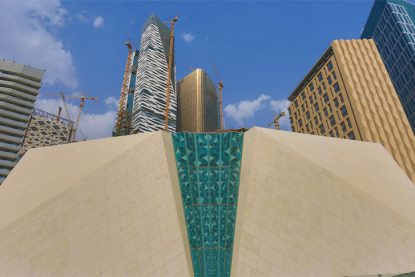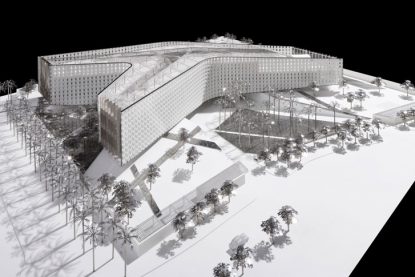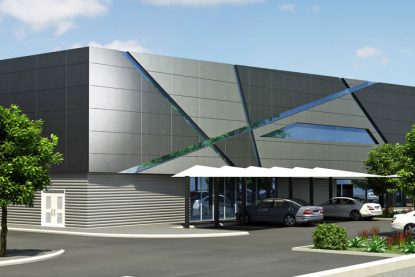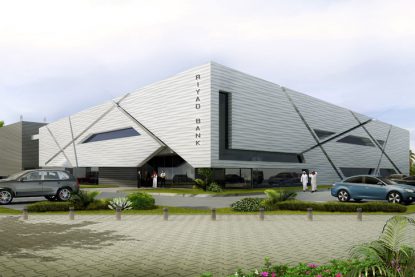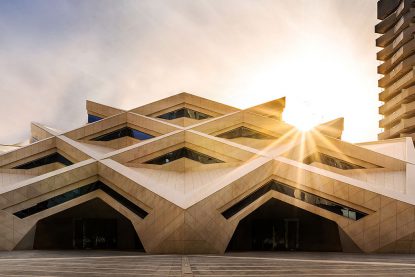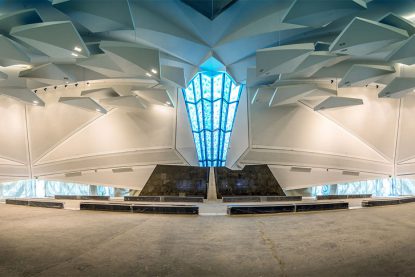 HEALTH, SAFETY & ENVIRONMENTAL (HSE) SERVICES
Albawani is a global construction front-runner that has successfully executed construction projects. Albawani typically brings both construction management and self-perform services.
In addition to construction services, Albawani implements a complete Health, Safety & Environmental (HSE) program on every project it executes. Albawani's safety program is equally as important a responsibility as any other management concern, including cost, scheduling, quality control and productivity. In fact, safety is a fundamental value at Albawani.
Safety Excellence
Albawani considers that all construction tasks can be safely executed and that all accidents are avoidable.
Our project method and standard procedures fully incorporate safety into every aspect of the project and maintain it as the primary concern for the entire project team. Positive execution of complex projects can be achieved only with a healthy and safe workforce of employees, subcontractors and client personnel.
Construction-Driven Execution
Albawani Engineering, Procurement, Construction Projects Implement Construction-Driven Execution Approaches
Albawani's engineering, procurement and construction projects are construction focused. We confirm a smooth transition from process development and optimization-driven execution defined by the study phases, to a construction and start-up-driven execution platform defined by an engineering, procurement and construction phase.
Albawani thinks first and foremost about fulfilling project construction. Then we work backward, framing how to get materials to the various sites. After this, Albawani determines how and where to drive engineering. Main elements of Albawani's construction-driven execution approach are as follows:
Finest practices implementation through all aspects of HSE, labor, procurement, construction and construction technologies
Finest-in-class systems and technology to improve efficiency and provide accurate progress assessment and projecting
Plan /procurement sequencing to support construction
Albawani's Nationwide Construction Operations support group for staffs, training, tools and processes.
Incorporation of construction practices and execution throughout the project's completion
Make the most of modules on and off site where appropriate
Hands-on, early construction plans and constructability reviews