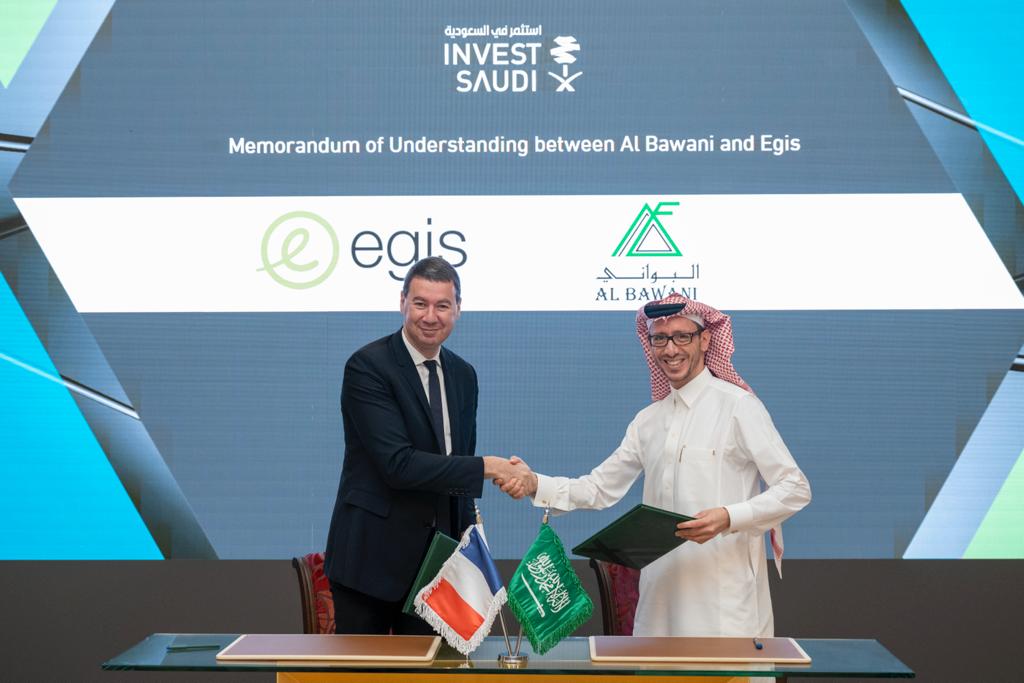 Al Bawani seals strategic partnerships with top French companies
Al Bawani Company, a leading Saudi construction company, has announced the signing of several MoUs with leading French companies at the Investment Forum in Jeddah.
This comes in line with its strategy to seal partnerships with high calibre international organizations in bid to boost the kingdom's capability in support of Saudi Vision 2030.
The MoUs were signed by Nasser Al Shawaf, Albawani Board member, at the Investment Forum in Jeddah during the official visit of French President Emmanuel Macron to the kingdom.
The event was held under the patronage of Saudi Minister of Investment Khalid Alfaleh and the Minister Delegate for Foreign Trade and Economic Attractiveness Franck Riester.
On the agreements, Al Shawaf said: "We are proud to support French and Saudi exchanges and look forward to fruitful collaborations/partnerships."
Since its establishment in 1991, Al Bawani has grown from a modest civil-works firm into a fully-fledged general contracting corporation with a sizable portfolio, strong financial position, and a significant presence in a broad range of industries.
Till date, the group has completed over 250 projects, building long-term partnerships and earning the trust and loyalty of its clients in the process, said the top official.
"We currently have over SR9 billion ($2.4 billion) worth of ongoing projects. These are being serviced by our 12,000-strong workforce, each of whom is a specialist in their respective fields," he added.
source: http://tradearabia.com/news/CONS_390503.html